Download the E-book
Guide to Recruiting and Retaining Top Talent
Employers across industries are grappling with the challenge of attracting and retaining talent. To overcome these challenges, it's important to understand how the employment landscape has changed since the pandemic began. This eBook provides insight into the many trending strategies used to attract and retain employees.
Highlights:
Knowing What Employees Want
Avoiding Common Recruitment Mistakes
Creating a Better Candidate Experience
Ensuring a Successful Hiring Process
Retaining Through a Positive Employee Experience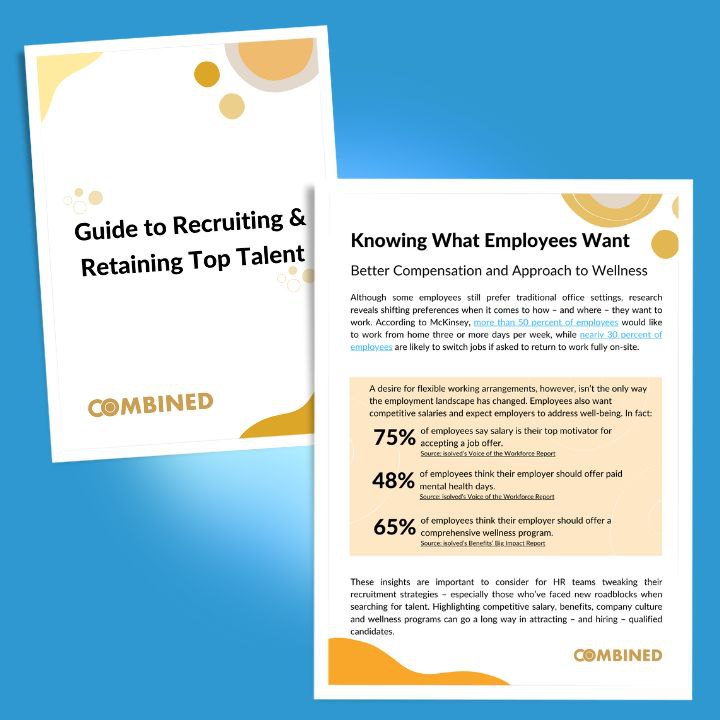 Complete the form to download the e-book.