Employee Relations
Make Your Company the Ideal Place to Work
Everyone wants to work their dream job — partner with Combined to become the business any employee would love to work for!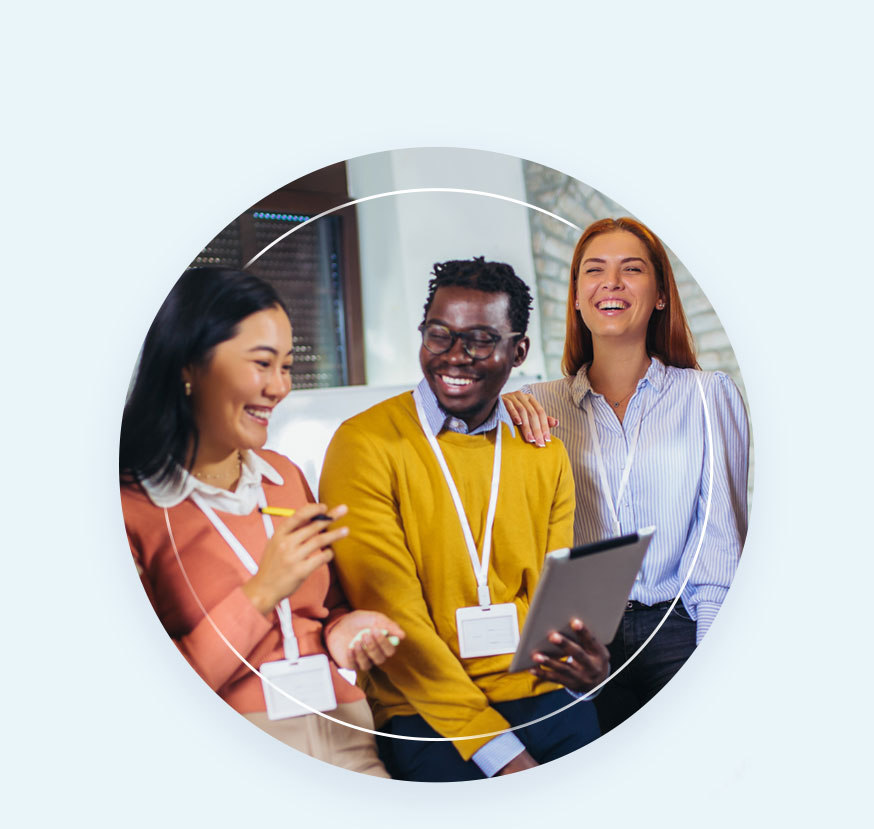 The Bottom Line
Employee Relations Affect Your Bottom Line
It's simple — happy employees work harder.
It's statistically proven — happy employees are 12% more productive and businesses with happy employees outperform their competitors by over 20%.
It's something to think about — what happens when employee relations are overlooked?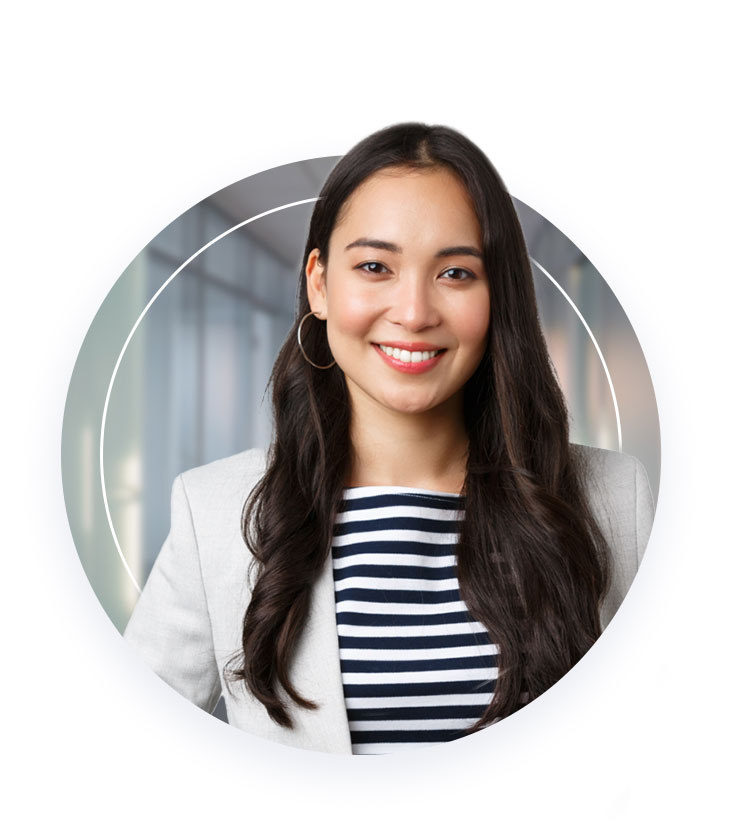 Human Resource Services
Interested in HR help? Check out our interactive brochure for a complete overview of the HR services we can provide.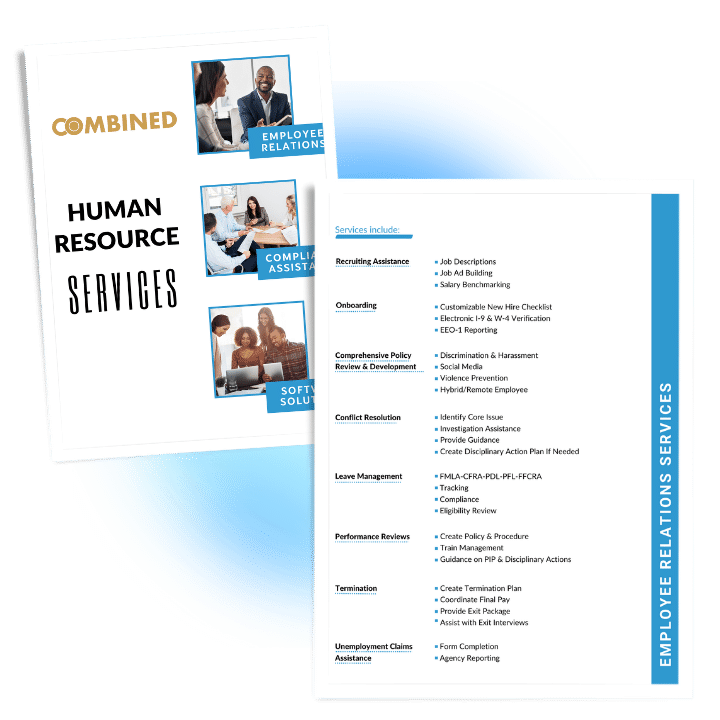 Don't Forget About HCM Software Solutions
Our team can help you complete all those manual HR tasks using a more efficient, all-in-one system.
Not only can we train you to effectively leverage HCM technology to save time, but we can also work with you to manage it.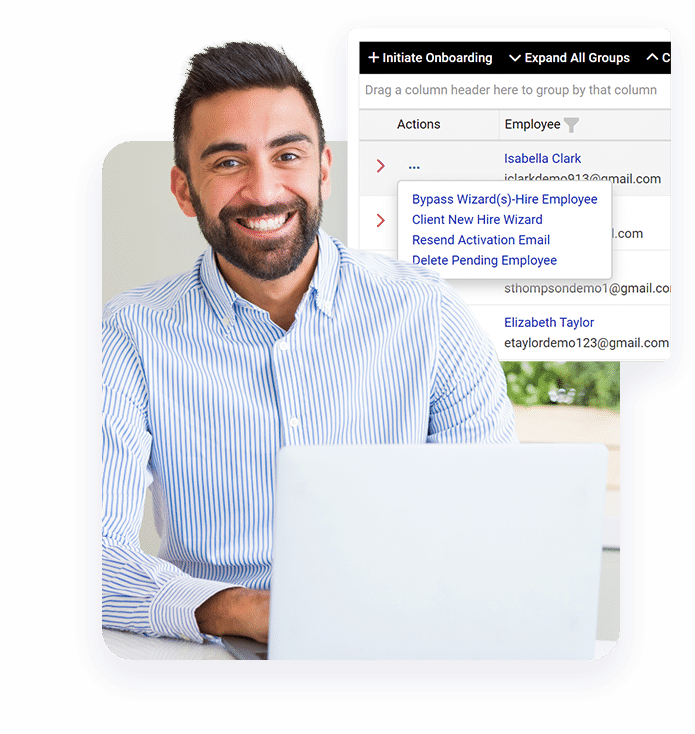 Improve Your Business Operations With Better Employee Relations
Partner with Combined to increase your business performance, productivity, and profitability with results-driven, employee-focused HR services.