Free Buyer's Guide
How to Find, Attract, and Hire Your Ideal Employee
Ready to transform your recruiting process?
Download this comprehensive buyer's guide to take the first step towards effortless talent acquisition!
What's Inside:
Wage Analysis and Salary Benchmarking
Discover how we help you set competitive salaries to attract top talent.
Automated Pre-Qualification
See how our advanced ATS technology saves you time and effort.
Initial Interviews and Skills Tests
Understand how our selection process is designed to find the perfect match for your company.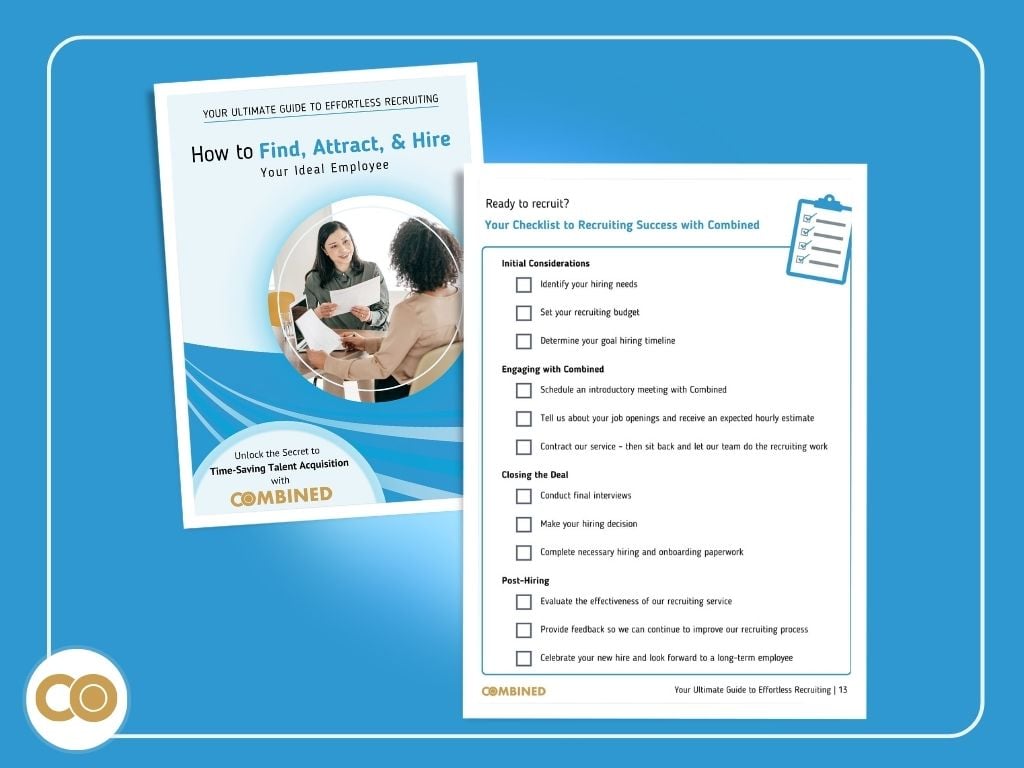 Complete the form to download this guide: